Malawian One Planet Laureate Candidate Wins USD 100,000 to Solve Fall Armyworm Infestation
Dr. Trust Kasambala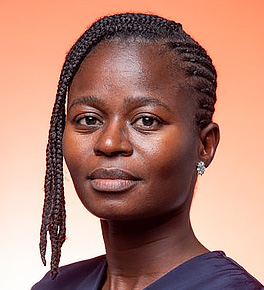 , a 2019 One Planet Fellowship Laureate Candidate from Malawi, has won USD 100,000 research funding from the European Union (EU) to support her research on fall armyworm bioecology in Malawi. The research funding is part of the EU technical and financial support to the Malawi Government on managing fall armyworms in Malawi.
Kasambala points out that examining viable alternatives to synthetic pesticides is imperative to control fall armyworms. "Maize is the staple crop in Malawi and millions depend on it as an energy source. Severe fall armyworm infestation to the maize cob means no harvest to the smallholder farmer", she notes. She further explains that the loss translates to poor harvest and low income for the smallholder farmers, perpetuating food insecurity and poverty in Malawi.
Kasambala's research aims to evaluate the resistance of commonly grown maize varieties to fall armyworm and identify natural enemies of the fall armyworm that can be used in the biological control of the pest.
Fall armyworms pose a significant threat to Africa's food security, with studies revealing that they have the potential to cause maize yield losses in a range from 8.3 to 20.6m tonnes per annum, in the absence of any control methods, in just 12 of Africa's maize-producing countries. It is no secret that our food systems are failing and that we need quick interventions to correct the course. That is why global interventions like the 2021 United Nations Food Systems Summit recognize that our food systems need a revamp and that harnessing science and research is one way of ensuring inclusive agricultural transformation.
Kassambala attributes her winning proposal to the lessons she learned from the One Planet Fellowship training on proposal writing. "I wrote this proposal myself. During the Science Week in Morocco, we were told that if a donor keeps coming to you with comments on your proposal, it means you have something worth funding. This encouraged me to approach the submission with an open mind," she states. She adds that she has become more self-aware, and she is working towards improving her science writing skills. "Knowing my personality type has really helped me focus on the positive aspects of my attributes and to look at my weaknesses as an inspiration," she asserts.
Kasambala further notes that she intends to write more proposals that respond to smallholder farmer's needs and publish her research findings. She also hopes to develop new research networks with scientists from within and outside Africa.
One Planet Fellowship supports its participants to attend various AWARD Training courses including, leadership skills, gender in agricultural research, science and proposal writing, and negotiation skills.
Dr. Trust Kasambala is one of a growing number of African researchers who have won The One Planet Fellowship. One Planet Fellowship is a career development program that is building a robust pipeline of scientists equipped to lead climate change research in Africa while establishing an intergenerational network of scientists across Africa and Europe to foster research collaborations. The Fellowship is a unique collaboration between the private sector, civil society, public research, and private philanthropy that brings gender to the center of climate change research.