Monday, May 10, 2021 —African Women in Agricultural Research and Development (AWARD) is excited to release a new publication highlighting some of the gender-responsive innovations enhancing agricultural research and development in Africa.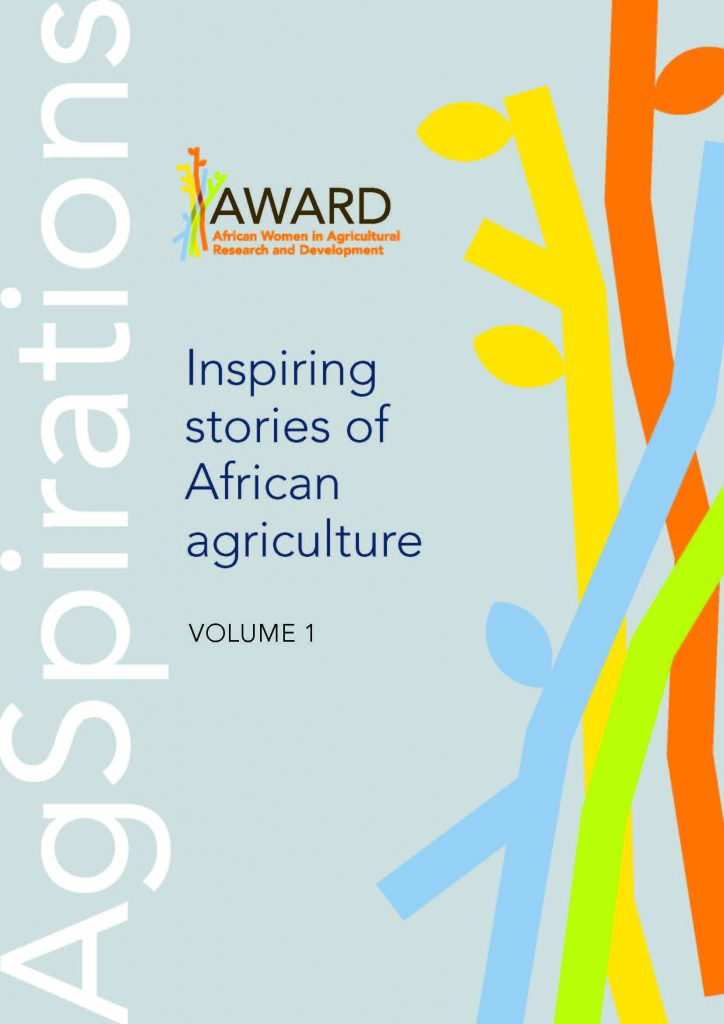 The new publication, AgSpirations Volume 1, features inspiring stories of African agriculture and outlines some of AWARD's achievements in strengthening the production and dissemination of more gender-responsive agricultural research and innovation.
Read how the One Planet Fellowship offers a lifeline to African researchers at the front lines working to improve African smallholder farmers' livelihoods. Learn more about our work on strengthening African institutions' capacity to deliver more gender-responsive agricultural research and find out how AWARD contributes to improving the numbers and experiences of women in science.
In the AgSpirations report volume one, we demonstrate how we are exploring strategic partnerships to increase and stretch investments on the next generation of African researchers to innovate. We share how we have scaled our flagship initiative, the AWARD Fellowship, in scope and geographical coverage to open up the benefits of the career development program to women agricultural scientists from francophone Africa.
The report reveals how AWARD has invested in developing customized learning programs designed to unlock the potential of scientific innovation for agriculture-driven inclusive growth and prosperity. Our learning programs empower individuals while strengthening institutions to pursue cutting-edge, gender-responsive agricultural research.
We invite you to interact with the AgSpirations Report online and meet some of the outstanding African researchers leading critical advances and innovations to meet the challenges of the continent's agricultural sector. You can also download it here for further offline reading.