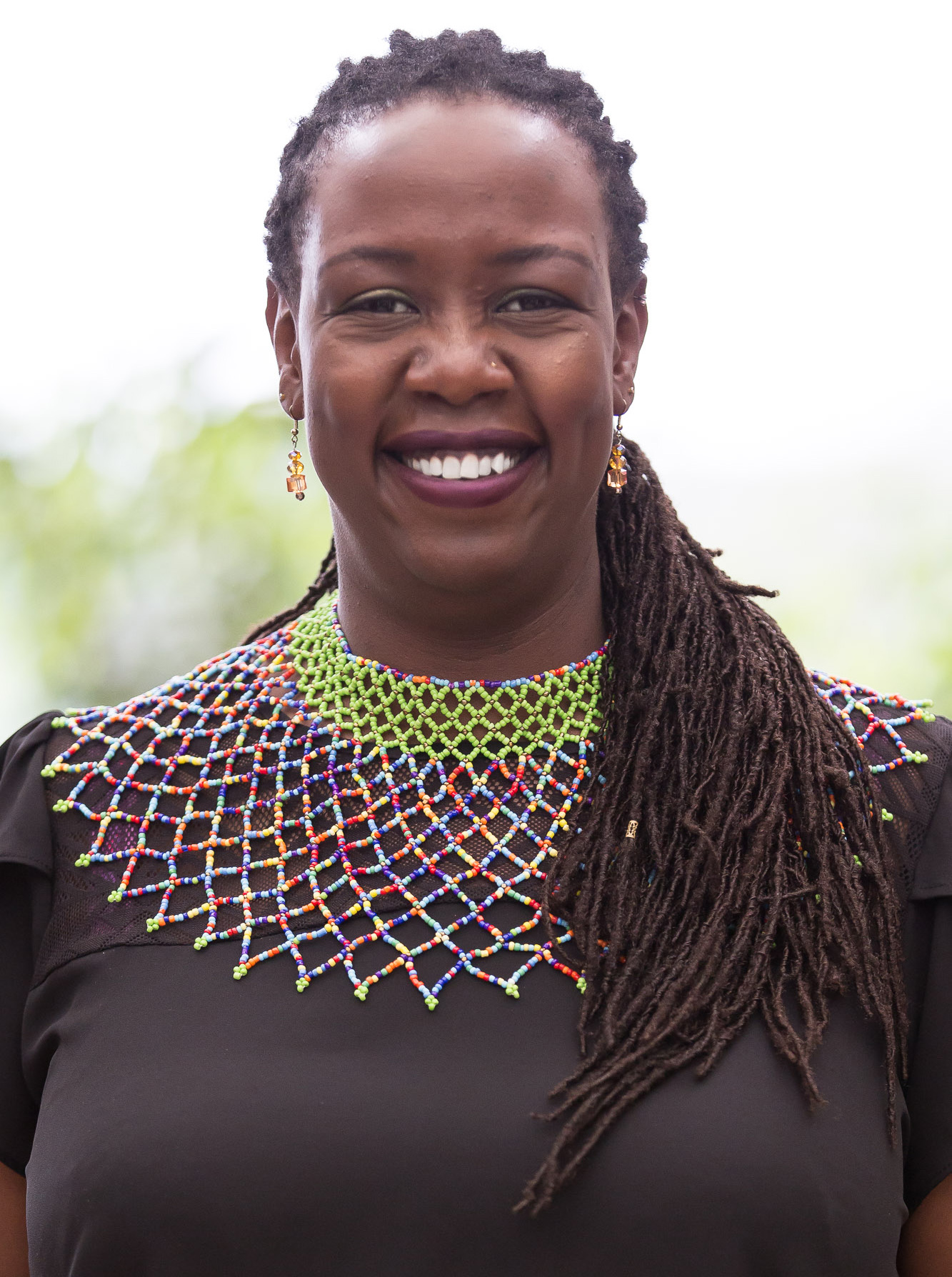 Dear friends,
This month marks exactly seven years since I began in my role as AWARD Director. In those seven years, we have successfully built upon the foundation laid by my predecessor, Vicki Wilde, and today AWARD is recognized across the continent and globally as a leading champion for gender-responsive agricultural research.
It is with a heart full of pride at what we have accomplished together that I write to let you know of my desire to transition from my role as AWARD Director at the end of June.  I do not approach this transition lightly but I am also intentional in choosing to heed Nelson Mandela's urging that "our choices should reflect our hopes, not our fears".
Together we have built a strong organization with a compelling mission and excellent implementation.  Among some of our accomplishments, the multi-partner One Planet Fellowship has seen us bring our capacity-building expertise to the climate change conversation. We have also customized our flagship AWARD Fellowship to suit institutional needs and increased the delivery of our interventions into francophone Africa, seeking, intentionally, to be more Pan-African. Through our Gender Responsive Agricultural Research and Development (GRARD) initiative, we continue to support national agricultural research institutions across Africa to better integrate gender into their research.
Our AWARD country chapters continue to drive the gender agenda in more contextually relevant ways across 10 African countries and we have built a deep and diverse pool of highly qualified African trainers equipped to deliver AWARD training courses globally. National and international institutions are increasingly turning to AWARD's Training Unit for customized learning experiences designed to strengthen leadership and mentoring skills as well as enhance appreciation for gender expertise among the leadership of the agricultural sector. We continue our rigorous M&E practices, publishing peer-reviewed scholarship while our op-eds, webinar series, and other digital platforms including our website and YouTube channel remain popular avenues to engage the research community and the public with our mission. External and internal audits have confirmed robust accountability and our individual and institutional partners continually award us high marks for our superb operational efficiency.
I am so very proud of what we have achieved and I am full of excitement and HOPE for AWARD's future! The AWARD staff team is ready for my transition and is comprised of professionals at the height of their craft, who are also deeply committed to our mission. AWARD's Steering Committee and ICRAF's leadership continue to offer sturdy programmatic & fiscal oversight, deep wisdom, and timely guidance.  As such, AWARD's governance mechanisms are well equipped to identify and welcome the next AWARD Director (Please follow us on our platforms for information on the recruitment process). In all the important ways, the stage is set for the next chapter of AWARD's brilliant future ahead.
The number seven is understood by many to be a symbol of completion and, after seven years at the helm of AWARD, I feel that my particular piece of the work that I was called to do here at AWARD is complete. It is time for me to move towards my next challenge even as I remain THANKFUL for all your support, mentoring, partnership, and encouragement over the past seven years!
I have chosen to join Rise as their inaugural Executive Director. Rise is the anchor to a $1 Billion philanthropic commitment by Eric & Wendy Schmidt, respectively former CEO & chair of Google and longtime philanthropist, and is delivered in a partnership between Schmidt Futures and the Rhodes Trust. I'm very excited that their mission, to ensure that talented young people from around the world have the opportunities and support that they need to work in the service of public benefit, is well aligned with my own priorities and the values that attracted me to AWARD, to begin with.
With my love, admiration, and deepest gratitude for seven years of your unrelenting support,
Wanjiru Kamau-Rutenberg PhD,
Outgoing Director,
AWARD